Welcome to visit Nanjing Pujiang Alloy Materials Co., Ltd!
Column team staff visited Nanjing Pujiang Alloy Materials Co., Ltd.
---
On the afternoon of July 12, Yang Xijun and Gao Xiufen, editors-in-chief of the "Inheritance" column group, visited Nanjing Pujiang Alloy Materials Co., Ltd. Company representatives Ren Qicai and Yan Xueping received the two staff members cordially and friendlyly. The two parties communicated in various aspects and dimensions, such as the purpose of this column team's visit to the company, product features and highlights, and the future development direction of the company.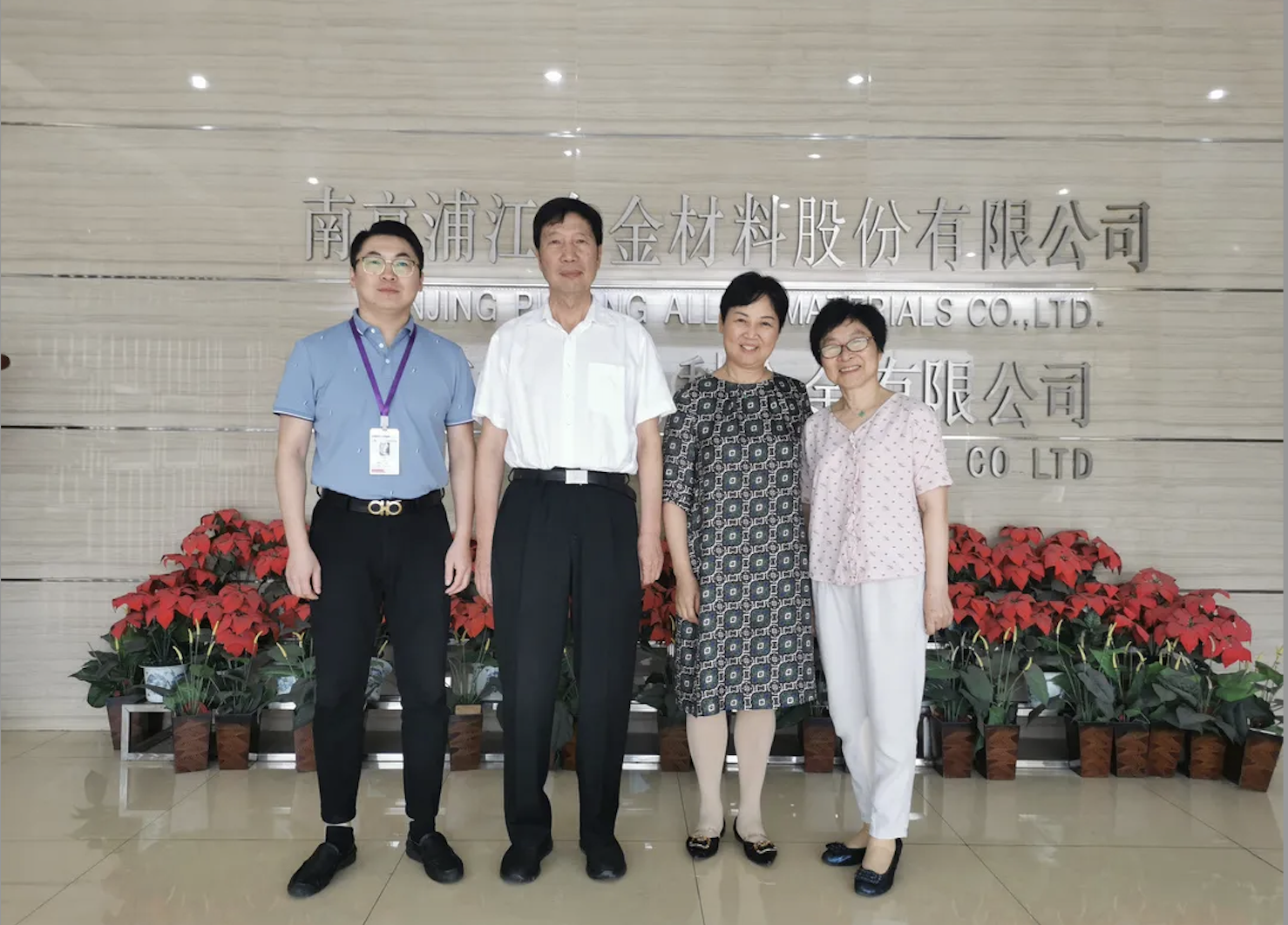 Nanjing Pujiang Alloy Materials Co., Ltd.
Nanjing Pujiang Alloy Materials Co., Ltd. is a national high-tech enterprise that produces various specifications of nodulizers, inoculants, cored wires, inoculum blocks, mold powder for cast pipes, nickel-magnesium and other special alloys required by the foundry industry. . It is an indispensable and important part of the foundry industry, which can greatly improve the performance of castings and prolong the service life.
Record the quality of craftsmen and inherit the spirit of craftsmanship
In 1995, Nanjing Pujiang Special Alloy Co., Ltd., the predecessor of the company, was established in Nanjing Economic and Technological Development Zone. After 20 years, the company ushered in two major moments: a new factory was built with an investment of 150 million in Rayong Province, Thailand, and the official opening Enter the curtain of overseas market. The second is to be listed on the New Third Board. Up to now, the company's annual production capacity is 60,000 tons, and its production scale, product types and export volume are in a leading position among similar enterprises in China.
It is understood that the company actively responded to the call of the country, took the road of technological innovation and technological innovation, and continued to carry out research and development of new technologies and new products. At present, it has 4 sets of 3-ton medium-frequency induction furnaces, 2 sets of 1-ton medium-frequency induction furnaces, and 0.5-ton 4 sets of medium frequency induction furnaces, as well as various particle size crushing processing equipment and automatic packaging lines. It has a complete set of equipment for chemical analysis, and a physical and chemical analysis center with 2 ICP plasma absorption spectrometers, 2 X-fluorescence spectrometers and various particle size testing equipment. It has the ability to detect all elements and physical specifications of the products produced.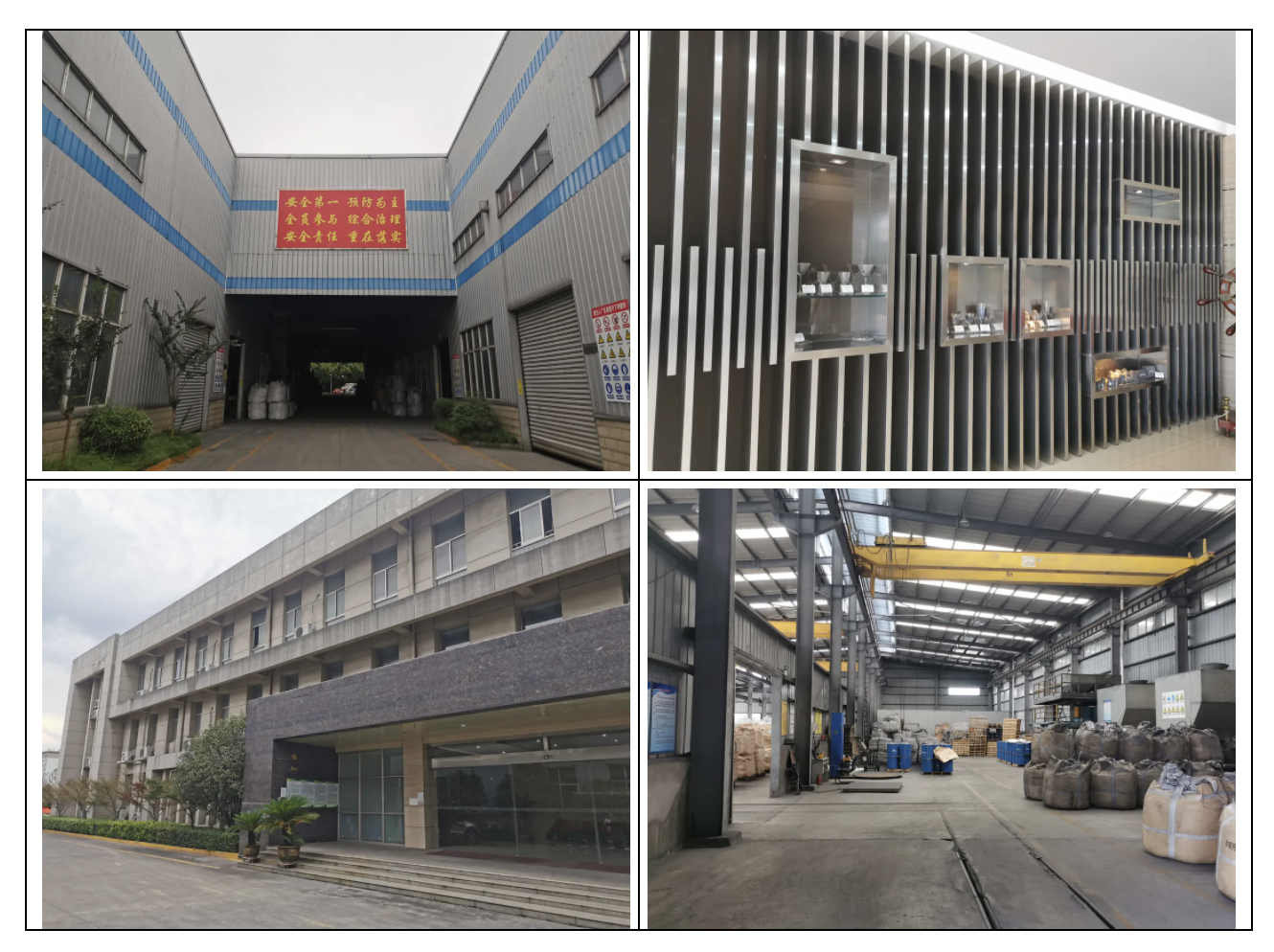 When Mr. Ren mentioned Pujiang, he said that whether it is products, technology, or management, all of them have high standards and high requirements. Forging iron requires hard work. Good products must use good raw materials. This point has been worked hard to meet the needs of customers and the needs of industry development. What I heard in the simple words is Mr. Ren Qicai's love for this industry, and his love and perseverance have become the best teacher in his life!
Hundreds of boats compete for the flow and thousands of sails compete, bravely stand at the forefront and dare to be the first! With 26 years of wind and rain, 26 years of spring and autumn, Nanjing Pujiang Alloy is sailing towards the dream of a strong country in its heart!